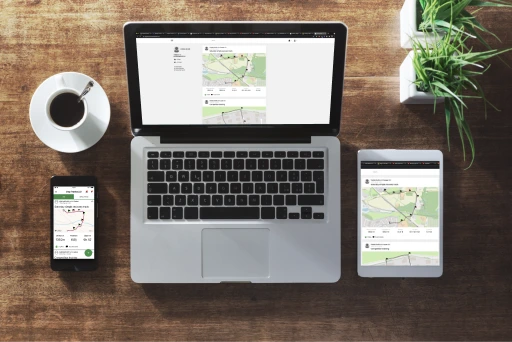 DogTracks Online is a smart, easy, and safe way to track with your dogs. It is the ultimate solution for all dog owners who want to keep their tracking data secure and accessible from anywhere.
One of the key features of DogTracks Online is its secure backup. All of your tracks are saved on our servers, which means that you always have access to a backup copy of your tracks. In case you change your phone or if an accident happens and you lose your phone, you can simply log into the DogTracks app on your new phone, and your saved tracks will be downloaded. This also makes it easy to transfer your tracks if you want to switch from iPhone to Android or vice versa.
Another great thing about DogTracks Online is that your tracks can be accessed from any computer or tablet. All you have to do is open a browser and go to www.dogtracks.se and log in with the same information you use to log in to the app. This makes it easy to analyse your results in detail on a large screen and detailed maps. You can print your tracks or export them in PDF format, so you can share them with others or keep a record of your progress.
DogTracks Online is the perfect solution for all dog owners who want to track with their dogs and keep their tracking data safe and accessible. With secure backup, easy access from any device, and the ability to analyse your results in detail, DogTracks Online is the ultimate tool for all dog owners who want to take their tracking to the next level. So why wait? Try DogTracks Online today and start tracking with your dogs like never before!